STUDIO SUITE - NIKOLAUS BY AVENIDA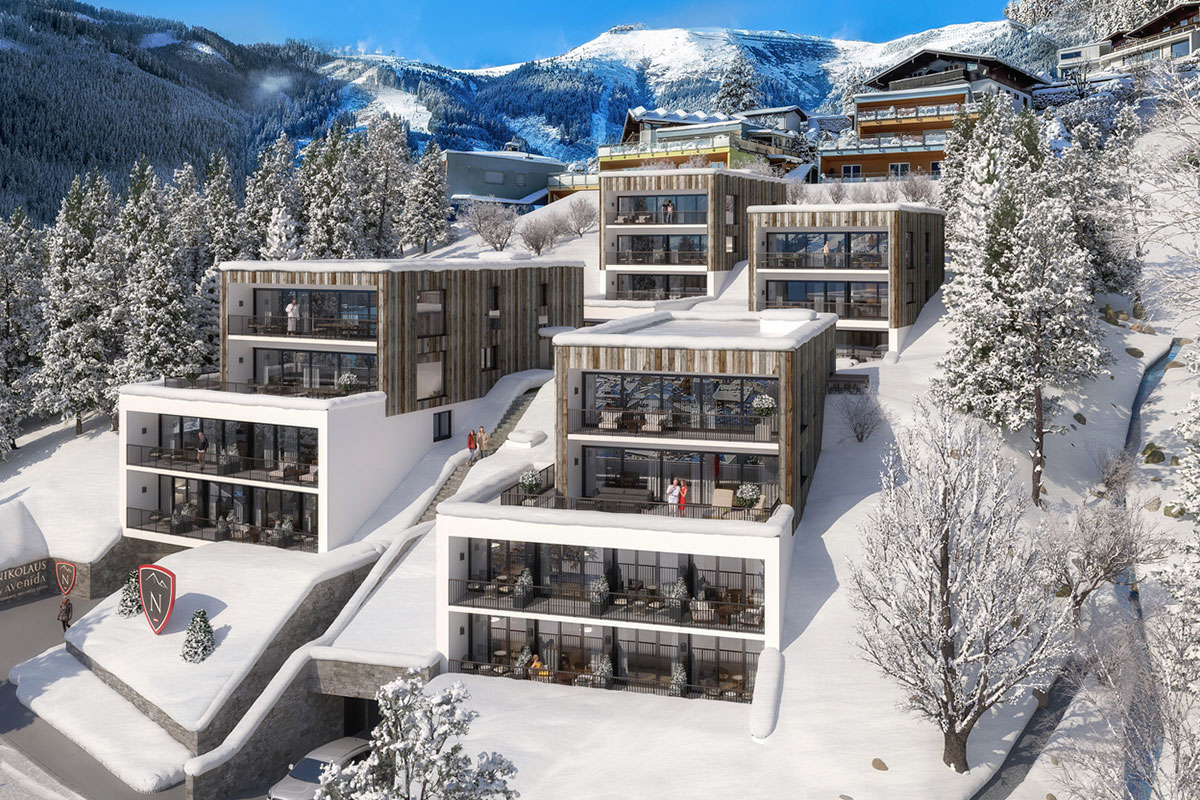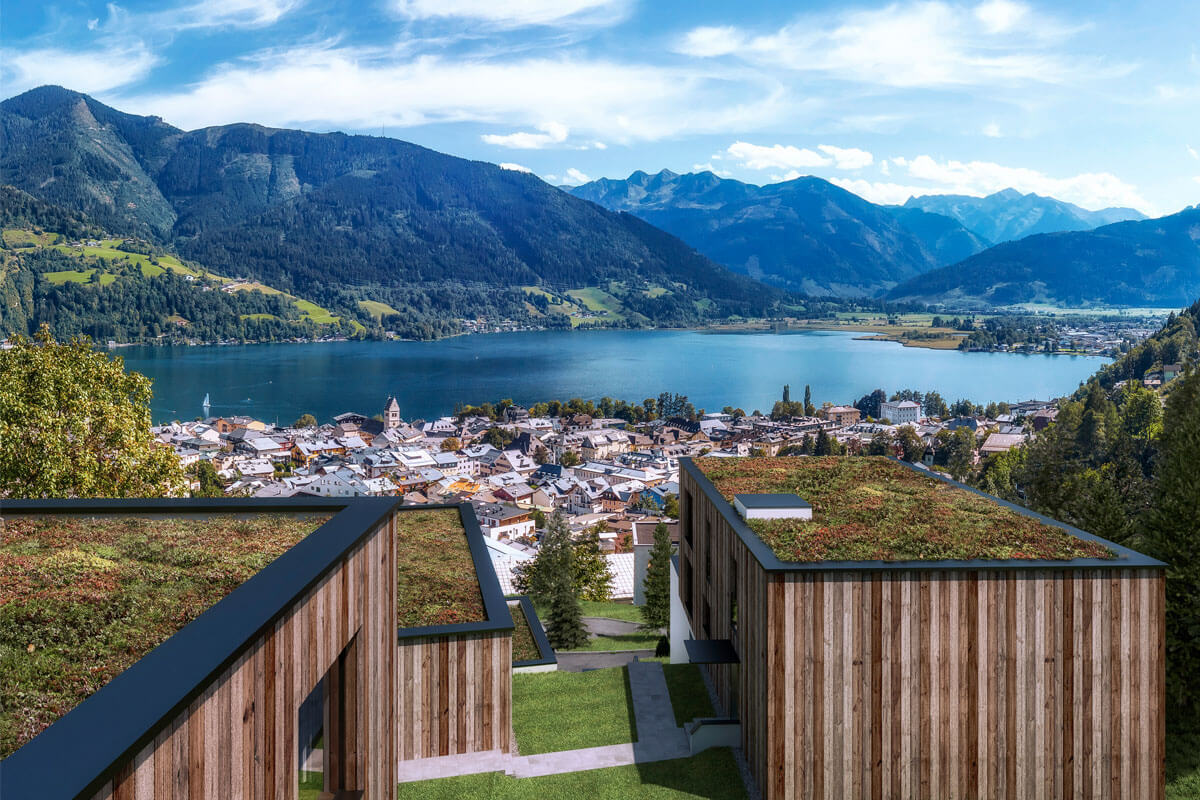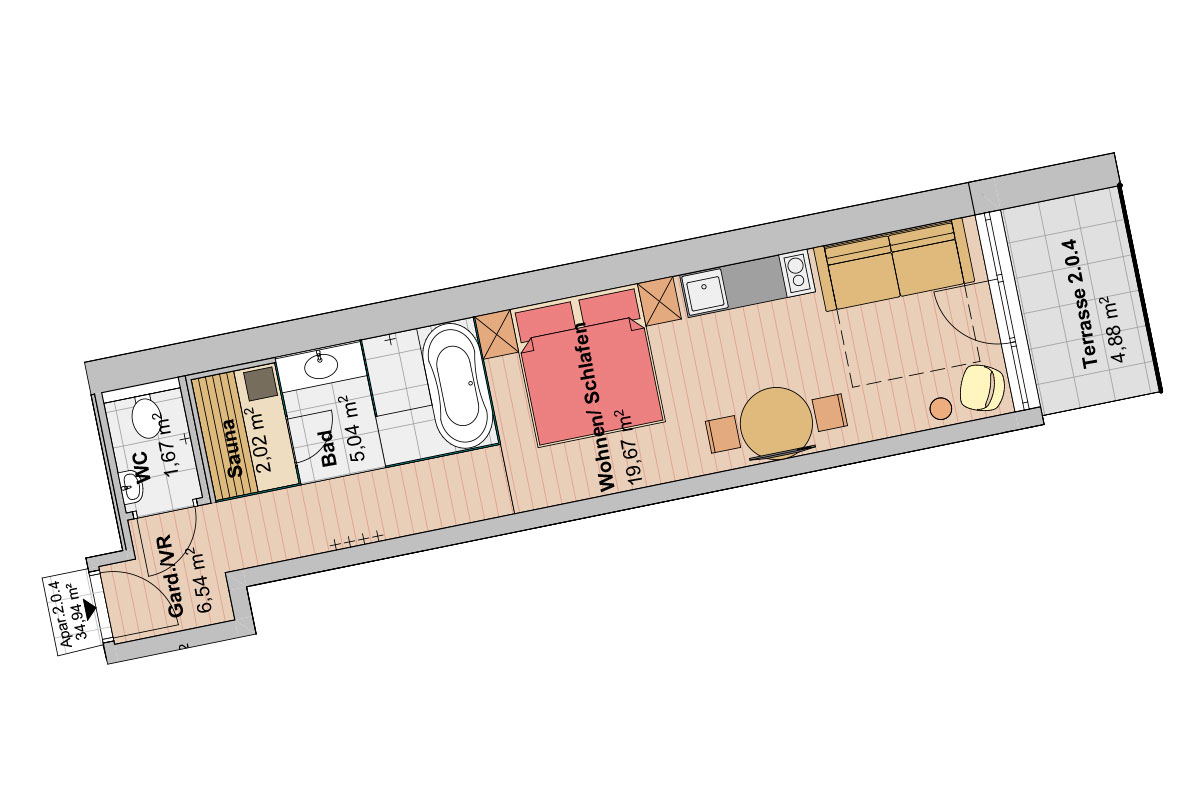 Property number: 10015-204
Description
Expectation and Reality | Enthusiasm and emotion | Nikolaus by AvenidA is more!
The Panoramic Wellness Suites Nikolaus by AvenidA convince with an impressive view in combination with unforgettable details. The AvenidA quality label guarantees: An A destination, enjoy all 4 seasons, the best quality of building materials, luxury refinements and high-quality fittings, unique and timeless Austrian architecture, the highest level of service, secure and fast processing via a trustee, great rental opportunities, full management service on site and a valuable investment with holiday enjoyment as an additional benefit.
Living space: 34.94 m2
Balcony/Terrace: 4.88 m2
Furnishing: Yes
Bedroom: 1
Bathroom: 1
Underground parking: 1
Year of manufacture: 2021
Energy certificate:
HWB 20,00: kwh/m2
Facilities
Acquire your property without brokerage fee!
The suite hotel Nikolaus by AvenidA impresses with countless details: The hotel - consisting of four underground buildings - is harmoniously embedded above the center of Zell am Lake and has more than 30 apartments. Equipped with its own sauna, each residential unit exudes individuality. To make your stay as comfortable as possible, there is a general laundry room with washing machines, dryers and a ski room with individual lockers and shoe dryers. Owners benefit from additional storage space to be able to store private items.
Nikolaus by AvenidA convinces impressively differently with the following amenities:
• Breakfast in the room/room service • Shuttle service • Free parking • Free WiFi • Daily housekeeping • Reception service • Daily arrival & Departure • Charging stations for electric cars • Fully equipped with extensive details. The Panoramic Wellness Suites are ready for sale and rental.
You purchase your suite fully furnished and prepared for renting. From spoons to a sofa bed, LED TV, WiFi and accessories - the basic equipment of the residential units has all the equipment. Of course, as the owner, you can choose from a range of colours and materials from the furnishing packages carefully selected by our architects and stylists. The Panoramic Wellness Suites Nikolaus by AvenidA are characterized by luxury and comfort: regional, high-quality materials are used both indoors and outdoors. Local natural stone and wood give the facade an alpine charm. High-quality tiled floors, underfloor heating, designer sanitary ware and a fully equipped kitchen with built-in appliances are just examples of the comfortable details in the interior.
The full-service operator Alpin Rentals ensures a holiday feeling in a class of its own and attractive returns for investors. For years, Alpin Rentals has been one of the market leaders in the rental and management of luxury properties and chalets in the region and the exclusive operator of Nikolaus by AvenidA. In order to optimally strengthen the local infrastructure and local tourism, the Alpin Family rents out your property and guarantees optimal occupancy. There are still apartments available between 29.59 m² and 131.15 m² from € 229,900.00 to € 1,099,900.00 excl. VAT. The entire inventory package varies between € 34,900.00 and € 84,900.00 excl. VAT, depending on the size of the apartment. Each apartment has allocated underground parking spaces (€ 29,900.00 excl. VAT) or free parking spaces (€ 9,900.00 excl. VAT). All prices quoted are net prices.
Location
The suite hotel "Nikolaus by AvenidA" is located above Lake Zell.
In a few minutes you can walk to the center of the city, the lake or the cityXpress, which will take you to the ski area or hiking paradise. Mountain experience and water adventure - combined in a small mountain town and lifestyle metropolis.
The cosy little town with alpine flair Zell am See is located at 757 m above sea level and exudes a particularly exciting flair due to its location directly on the lake. Medieval buildings, a cozy atmosphere, trendy locations, numerous boutiques and restaurants make Zell am See a special lifestyle metropolis in the immediate vicinity of the lake. Adventurers, wellness fanatics, sports enthusiasts, golf enthusiasts or connoisseurs - the top destination offers numerous highlights in every season.
Back to overview